Apple iCam is a concept that is given by the Italian designer Antonio DeRosa. And it is likely to be a part of new iPhone 5.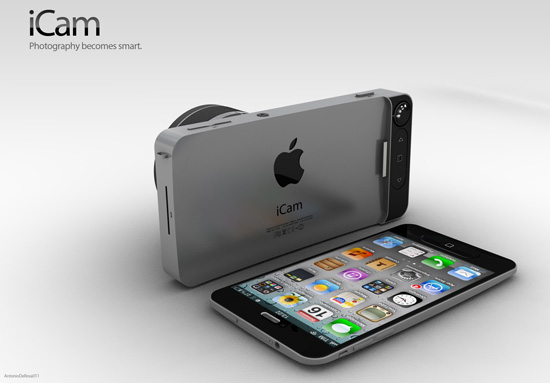 The camera will be having interchangeable lenses, as well as it is going to be operated via your iPhone. So that now we have a huge screen, high processing power, connectivity to various applications and the internet.
The camera also has a rear panel to which the iPhone can be easily connected. It
features a 10.1-megapixel sensor and supports video recording with high resolution Full HD at 60 fps.
The iCams two front cameras bring 3D technology to palm of your hand. Which means you can share, edit, record, take pictures all in 3D